CoreModels
Models Connected, Innovation Awakened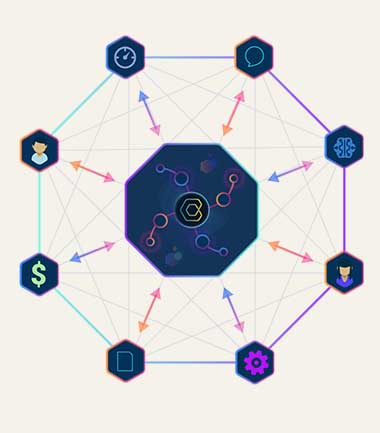 Automate, Boost Productivity, Empower AI, and Elevate Quality
CoreModels empowers AI and fosters human ingenuity, enabling organizations to seamlessly manage, map, and collaborate on their data models, unlocking faster insights and enabling informed decisions.
Utilizing advanced graph-based low-code modeling technology, CoreModels addresses the complexities of interoperability, governance, and automation. This leads to substantial time and resource savings, while also assuring the highest levels of data quality for teams.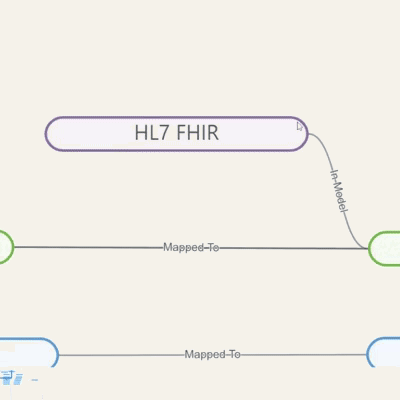 Seamless mapping and comparison of data models
CoreModels makes it easy to import, map, and compare various data models, both internally and externally. This saves you time and effort, and helps you to ensure that your data models are consistent and accurate.
Effortless collaboration and suggestion
collaborate with your team on data models in real time. This makes it easy to get feedback and make changes, ensuring that everyone is on the same page.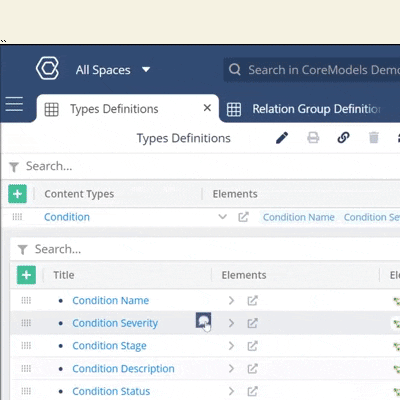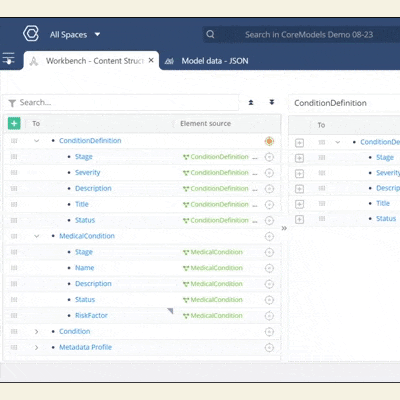 Expandable export and import options
CoreModels supports a variety of export and import formats, so you can easily share your data models with others or integrate them with other systems.
Precision editing and customization
CoreModels gives you the power to fine-tune your data models to meet your specific needs. You can specify required attributes, create custom relationships, and more.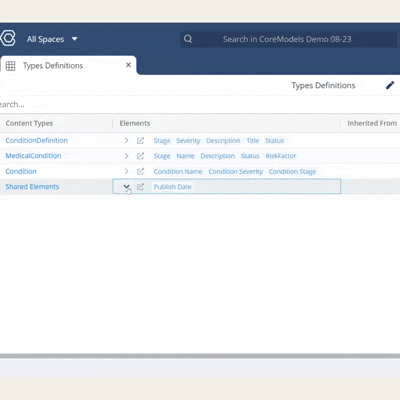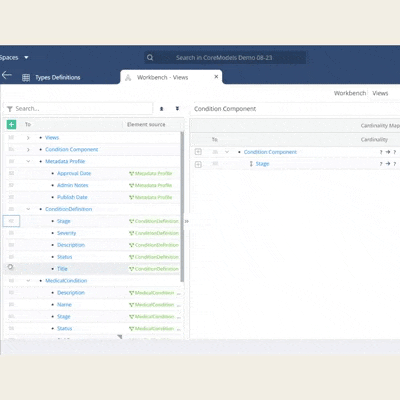 Empowering data validation and governance
CoreModels provides you with the tools you need to ensure the quality and accuracy of your data. You can set up validation rules, generate reports, and track changes to your data models.
Efficient performance and integration
CoreModels is a cloud-based platform that is designed to be scalable and efficient. It can easily handle large data sets and complex models, and it integrates seamlessly with other systems.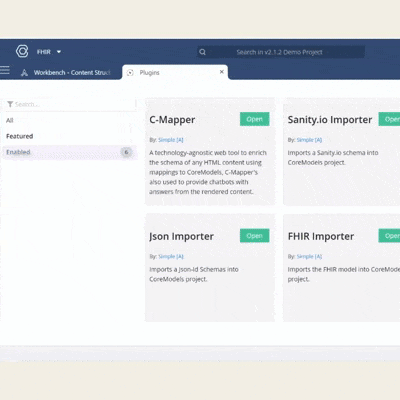 Top Use Cases:
Elevating Healthcare Data Models: Empowering Efficiency
Enabling Graph-Powered Content Intelligence
Content Governance, Interoperability, and Collaboration
Visualize for Schema.org
CoreModels transforms healthcare data modeling, creating a synergy that empowers teams to focus on what truly matters.
CoreModels revolutionizes data model management, fostering collaboration and unlocking rapid insights that drive healthcare advancements. With cutting-edge low-code modeling technology, CoreModels streamlines interoperability, governance, and automation in the healthcare domain.
The result is substantial time and resource savings, allowing teams to redirect their efforts toward high-impact tasks and elevating data quality to new heights in healthcare scenarios.